FIXED HAND TRUCKS
RWM Casters offers the largest selection of aluminum fixed hand trucks and material handling products in the industry. With RWM, you can build a custom fixed hand truck to suit your specific job. We have a large selection of different hand truck wheels, hand truck base plates, hand truck handles, and hand truck accessories. This allows you to configure different models to create a fixed hand truck that fits your exact specifications and application.
RWM Casters manufactures fixed hand trucks that are strong, lightweight, and ergonomically designed. Fixed hand trucks offer a variety of benefits including an increase in productivity and a reduction in the likelihood of workplace injury. Whatever it is that you need to transport, RWM offers both regular and curved fixed hand trucks to get the job done. And, thanks to our expertise and product knowledge, we can offer our fixed hand trucks to you at great prices.
If you have any questions about RWM's line of fixed hand trucks or would like to talk to a knowledgeable representative, get in touch with us online!
Uses for Hand Trucks
Some of the most common uses for fixed hand trucks include:
Moving boxes to a new home
Transferring equipment around a studio
Transporting books around a library
Stocking shelves in a retail or grocery store
Beverage and food service deliveries
Benefits of Hand Trucks
Not only can hand trucks exponentially speed up the process of moving items from one place to another, they can also ensure personal safety or the safety of your employees by minimizing physical strain. Hand trucks can be a great asset for your team, with undeniable benefits, such as:
Increased job safety
Elevated worker performance
Higher productivity
Reduced physical impact on workers
Why Choose RWM Rapidstock Hand Trucks?
The decision to provide hand trucks to employees is a critical first step in elevating work performance by decreasing the physical toll moving heavy equipment can have on the body. Hand trucks are instrumental in heightened productivity and safety, and Rapidstock hand trucks are engineered to outperform while sustaining minimal wear and tear, benefiting your workers, your product, and your bottom line.
Call today at 800-634-7704 to discuss your unique hand truck needs, or contact us online!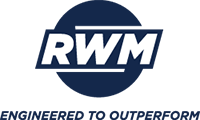 Featured Products

HC3-EA1-SF1
Large convertible hand truck with a solid aluminum deck, 10" solid foam maintenance free wheels and an extruded aluminum nose plate that is 18" wide x 7.5" deep.
Contact Us
1225 Isley Road
Gastonia, NC 28053
customerservice@rwmcasters.com
Phone: 800-634-7704
Fax: 704-868-4205
ONLINE CONTACT FORM
Distributor or OEM Customer?
Click here to visit www.rwmcasters.com